Skincare and Body Contouring by KMiller
Pensacola Wellness Solutions has teamed up with KMiller Skincare and Body Contouring to offer our patients even more solutions to reach peak performance at every age. KMiller Skincare and Body Contouring provides state of the art skincare services including facials, peels, and more! Explore our new service offerings below.
---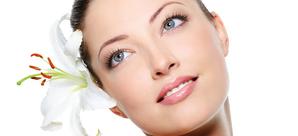 The KMiller Signature Facial
The KMiller Signature facial will improve the appearance of fine lines, wrinkles, hyper-pigmentation, and help alleviate breakouts. Each facial begins with a skin assessment to determine the appropriate treatment protocol. The KMiller Signature facial will provide the perfect cleansing, exfoliation and moisturization leaving your skin with marked improvement. Includes extractions, customized mask, neck massage and heated hand treatment.
---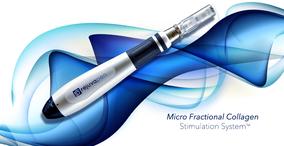 Rejuvapen – Micro Fractional Collagen Stimulation System
Now offering HGF and PRP Therapies
Rejuvapen Advantage
Increase the benefits of Rejuvapen treatments with Human Growth Factors or your own Platelet Rich Plasma. Both provide enhanced skin rejuvenation and supply a cascade of skin repairing benefits. Additional charges apply. The Rejuvapen automatic therapy system utilizes 9 precisely spaced micro needles in a small cartridge to create invisible, vertical, micro perforations into the epidermis and the top layer of the dermis.
As a result, the skin shifts it's natural repair mechanism into high gear and starts producing collagen and elastin to repair these micro-perforations. The self-repairing property of the skin is a 100% natural form of skin renewal from the inside out. The advantage of the Rejuvapen compared to other treatments is that it not only activates cell regeneration it also enhances the absorption of active ingredients into the skin during the treatment before the skin closes.Your skin becomes firmer and regains it elasticity, fine lines and wrinkles are visibly reduced, pores become finer, circulation is stimulated and the overall condition of the skin improves.
Rejuvapen treats fine lines and wrinkles, acne scarring, surgical scarring, burns, stretch marks, and firms and tightens most body areas. The Rejuvapen is the most powerful micro needle system available. The unmatched torque of the Rejuvapen is the perfect tool for all body areas and thick tissue where other systems fail. Excellent for "crepey" or loose skin found on the neck, decollete, arms, stomach and legs.
*Series of 4-8 sessions required for best results.
---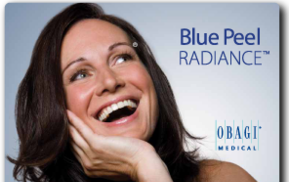 Obagi Blue Peel RADIANCE
The Obagi Blue Peel RADIANCE is a safe, mild, and economical way to reverse the signs of aging. This virtually painless chemical peel provides instant rejuvenation by eliminating the effects of aging, sun damage, and other skin conditions. It leaves your skin looking smoother, tighter, and younger looking.
Through the Obagi Blue RADIANCE Peel's innovative skin treatment solution you can improve wrinkles, unwanted pigmentation, and large pores on a variety of skin types. Within a week to ten days of this quick and easy in-office treatment, new skin (free of layers of dead skin cells) is revealed. The Obagi Blue Peel RADIANCE Difference
This truly versatile treatment option also allows you to combine the Obagi Blue RADIANCE Peel with many other procedures that you may be interested in. You can create the look and feel you have been yearning for. Over a short period of time you can enjoy dramatic results. The Obagi Blue Peel RADIANCE chemical peel is quick and easy–
*Series of 4 to 6 peels provides best overall results
---
Vascutouch
Vascutouch eliminates unwanted vascular blemishes such as broken capillaries, spider veins, cherry angiomas, hyperplasia, and skin tags found on the face and body using very low levels of radiofrequency and DC current. Most blemishes are removed in seconds. Depending on the number of capillaries, skin tags, or other hyperplasia, most conditions can be successfully treated in one or two fifteen minute sessions.
The procedure begins with identifying the areas to be treated and then the skin will be cleansed and prepped. A fine tipped sterile probe is placed on the surface of the blemish. Low level RF and DC current is passed through the probe, thermo-coagulation occurs, and blood flow is ceased to the treated area. Vascular lesions will be absorbed at the body's natural rate of healing and skin tags or other hyperplasia will fall off within a few days. Vascutouch is also used safely to eliminate sun or age spots.
---