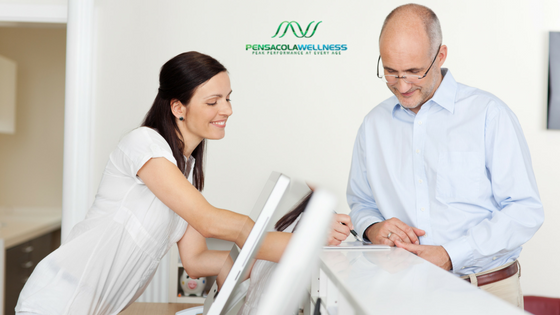 At Pensacola Wellness Solutions, we sometimes hear the comment, "I wish you took my insurance," by prospective patients. While we would love to respond telling them that we do too, contracting with health insurance plans would interfere with the doctor-patient relationship on every level, from significantly increasing overhead costs to limiting the number of diagnostic tests that our patients can receive.
Insurance doesn't always equate to good care. While it is just fine to have a healthcare plan, if you cannot get access to a doctor who truly knows and cares about you, what good does that insurance card do? Since we do not bill through insurance, we do not work for the insurance companies – and instead, work directly for our patients. We don't have to spend hours upon hours each day charting, filing, billing and dealing with the insurance companies. Instead, we can utilize that time to focus on our patients.
Not accepting insurance also allows us to have more flexibility in how we treat patients since every decision and prescription you make won't be subjected to the strict scrutiny of insurance companies. Also there are no other costs other than the initial consultation ($200), any follow up fees ($125), and the service(s) that are provided. So, there will be no surprise "insurance didn't cover this" bills coming your way.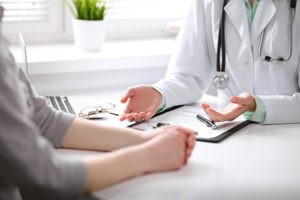 At Pensacola Wellness, we believe that individualized, personalized care is truly effective. Above all, being your doctor means being available to you as our patient. Our doctor-patient relationship can only flourish when you, as the patient, know that Dr. Mitchell has time, not only to spend with you during your appointment, but in availability to discuss any issues that may arise later. Integrative, anti-aging and functional medicine is time-consuming for both the doctor and the patient. Being able to spend adequate time with our patients produces excellent outcomes as all of our time and energy spent with our patients is truly worth it.
Additionally, within our practice, we provide advanced testing to help our patients resolve issues with hormones, micronutrients, gut health, thyroid and more! Our tests and screenings are based solely on the needs of each patient. We do not take a "cookie cutter" approach, but instead, we address and evaluate based on each patient's concerns and health issues. As many of us have come to know, insurance companies often tell patients that these advanced tests are "unnecessary" or "unproven" according to their research and impressions and in turn, will not cover the costs. Doctors often will spend hours "proving" to the insurance company why the test is necessary. If the doctor fails to meet the insurance company's criteria, then they are subject to penalties – which is often hundreds of thousands of dollars owed back to the insurance company. However, we are able to provide you with the medical diagnosis billing codes and itemized receipts so that you may attempt to file a claim on your own behalf.
Overall, at Pensacola Wellness Solutions, we believe that individualized care is significant to each patient's health. We are passionate about feeling – and looking – good and being healthy. Our staff truly cares about you and your health and we want to help you find the root of any issues you may be experiencing! Let us help you thrive. For more information on hormone therapy, PRP therapy & treatments, medical cannabis services, labs, or esthetics & cosmetics, click on the "Services Offered" dropdown menu above.